SMARTY-BT, established in 1989, is a premier SME manufacturer in Singapore specializing in the Oil and Gas industry.
We have obtained API 6A & 16A Product Monogram Licenses in addition to having fully accredited API Q1 & ISO 9001 Quality Management Systems. SMARTY-BT's 23000 square feet manufacturing facility located in Tuas, Singapore is equipped with a comprehensive range of turning, boring, milling and drilling machines, tooling and welding equipment.
Our products and services include manufacture and test of Well-head Equipment such as Choke & Kill and Standpipe Manifolds, Drilling/Spacer Spools, API Flanges/Hubs/Clamps.
SMARTY-BT also caters to our clients' customized requirements and has built its reputation as an on-time and reliable partner. This combination of quality output, flexibility in accommodating clients' requirements and timely delivery has allowed SMARTY-BT to be our clients' trusted choice of vendor.
Think Smart, Think SMARTY-BT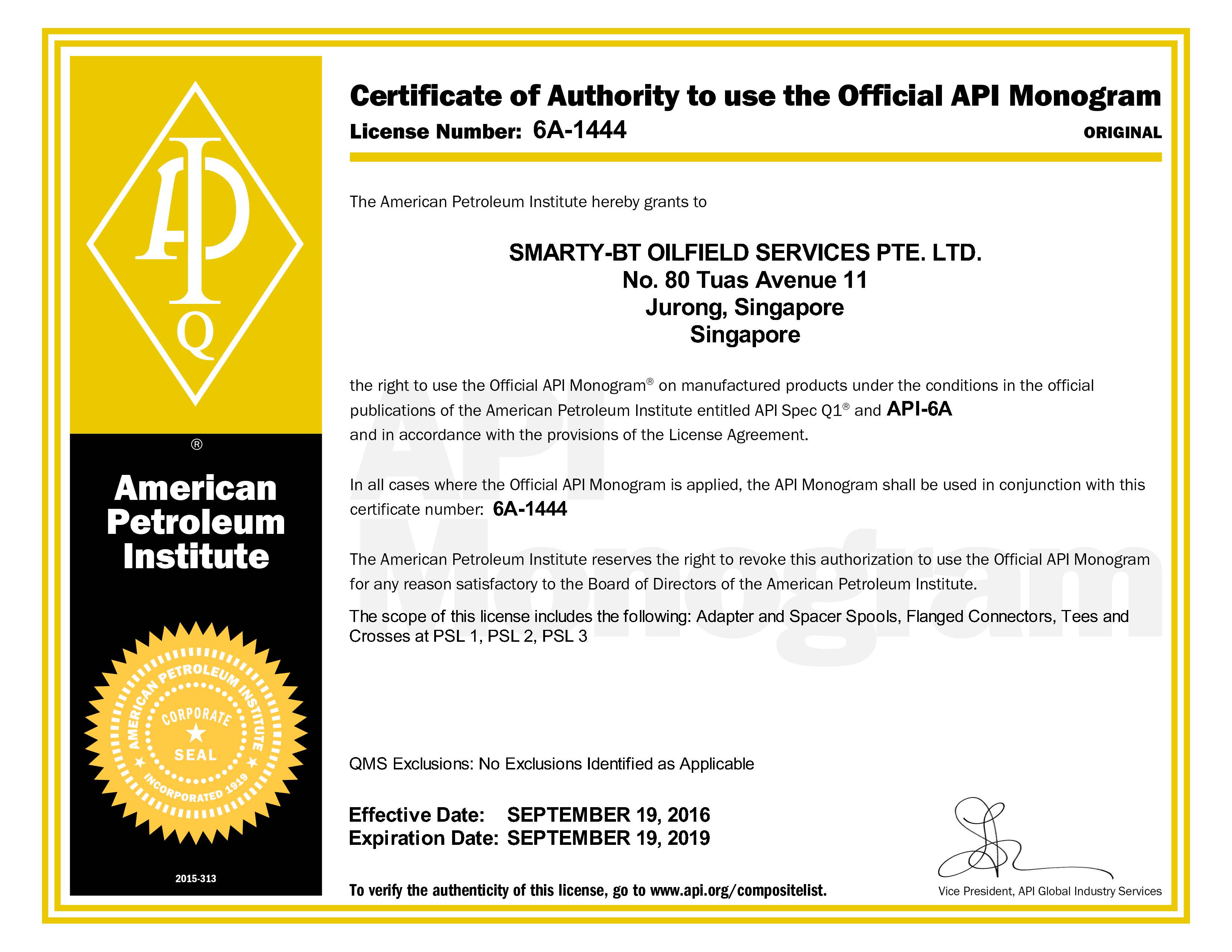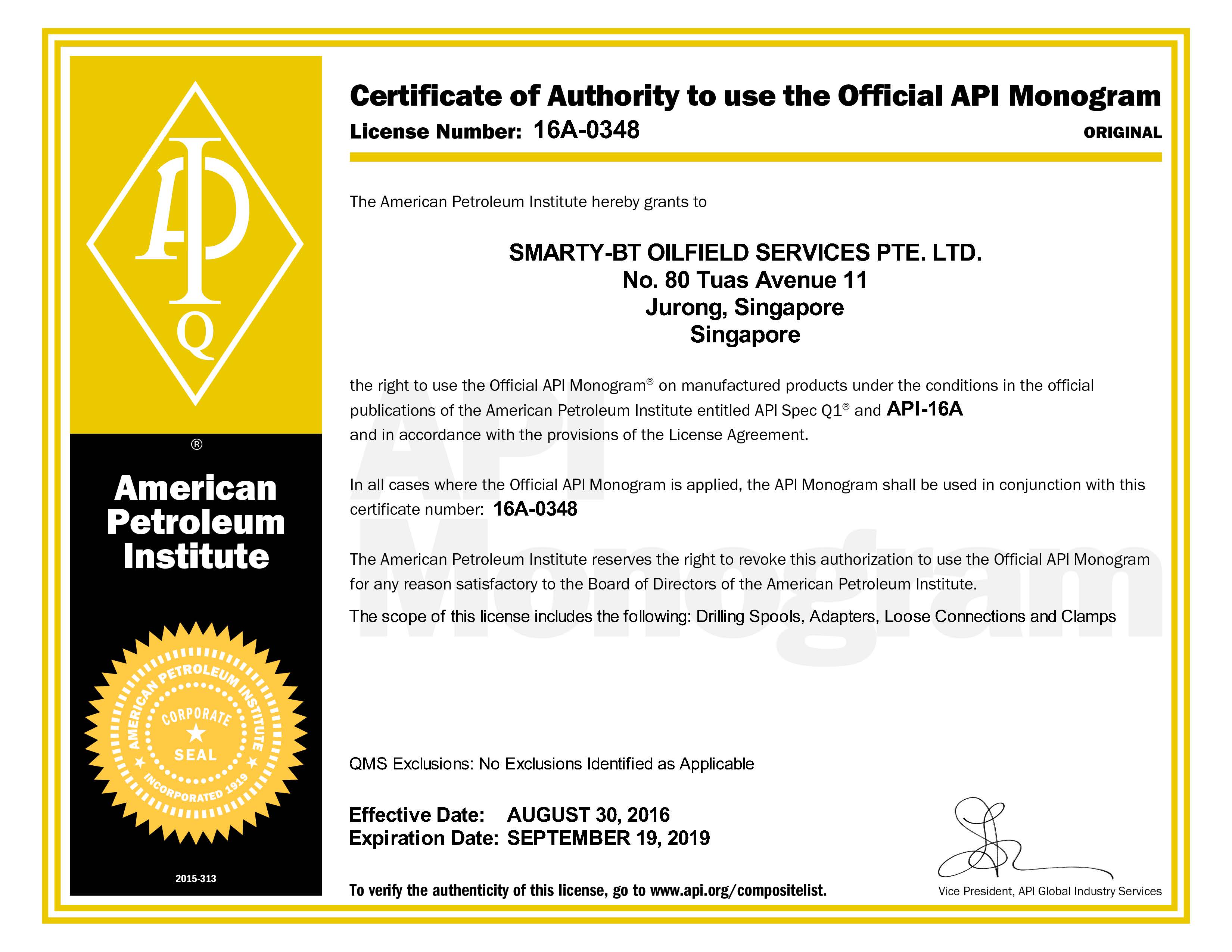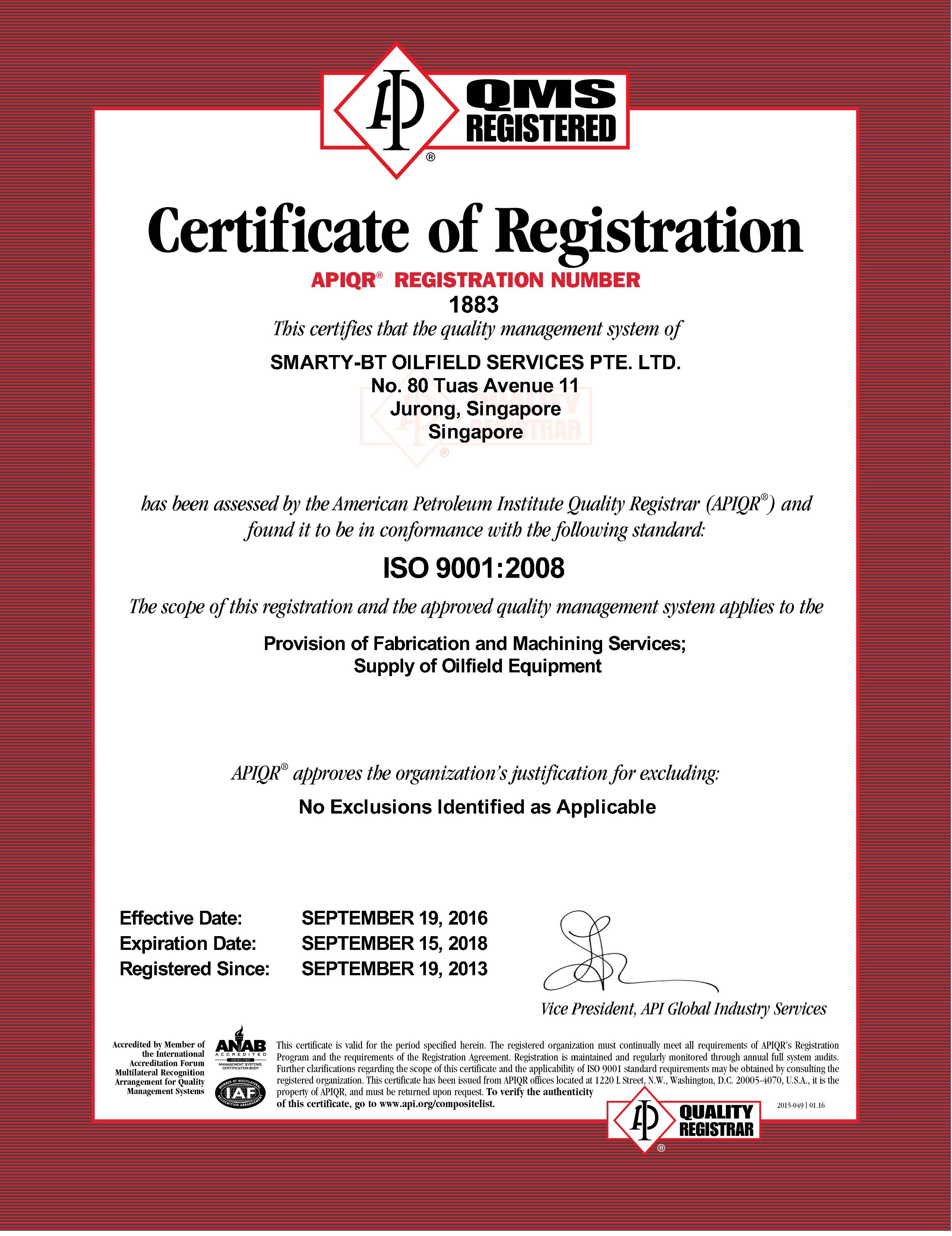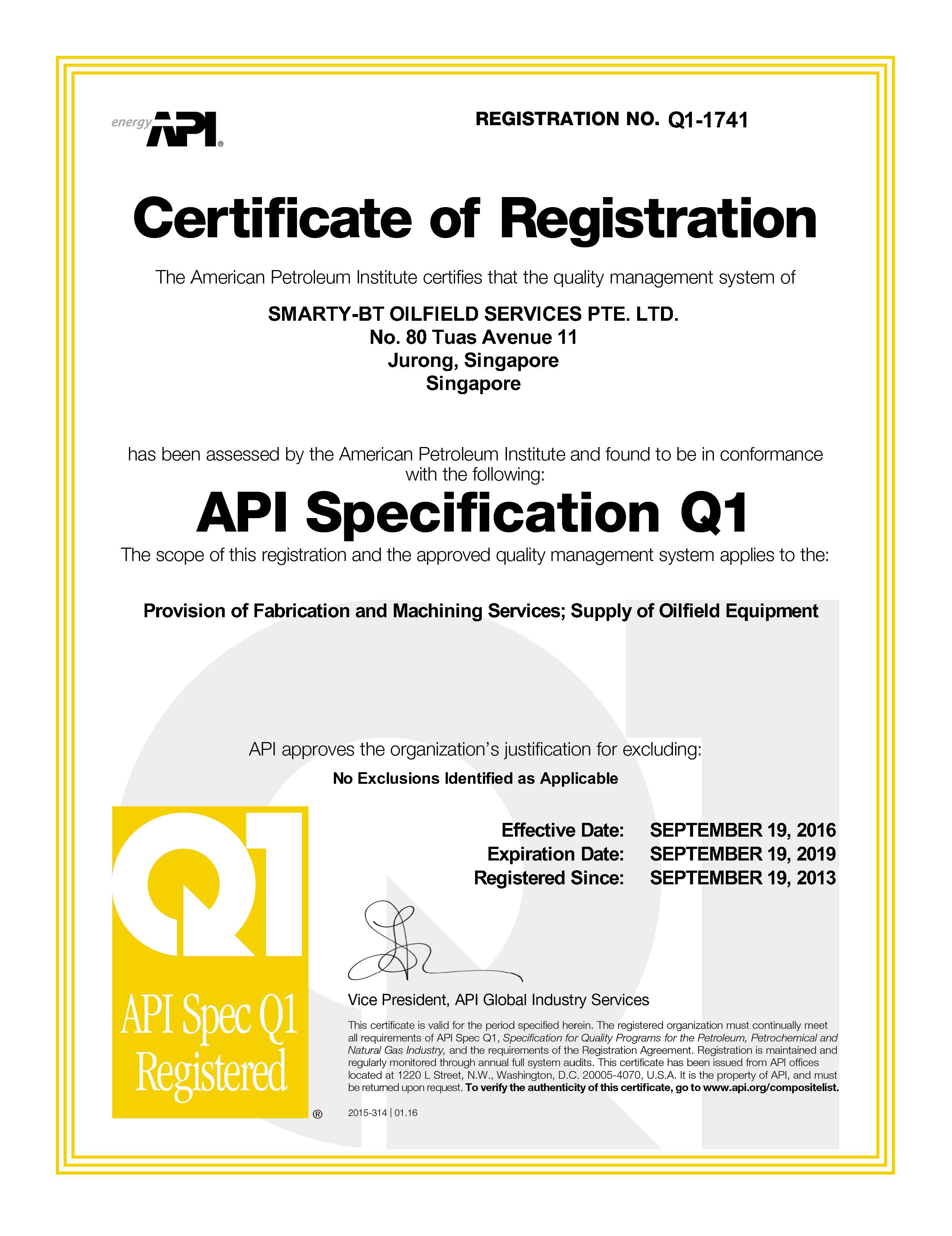 API 6A Monogram Certificate
Our API Monogram & QMS( Quality Management System ) Licenses :-